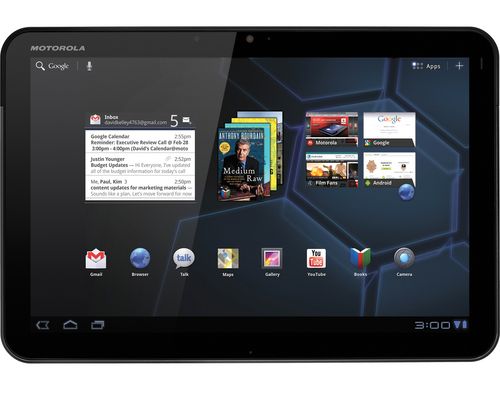 User's on the Motorola feedback network are receiving emails asking them to take part in the software testing process. Here's the email that the Xoom Wifi owners will receive or have received:
"Hi. Thanks for joining the Motorola Feedback Network. We would like to invite to you take part in a software test for owners of the U.S. Wi-Fi Xoom. If you are not using a U.S. Wi-Fi Xoom, please excuse and ignore this message.
If you're interested in testing new software and providing feedback about your experience, please fill out this short registration form: We recommend you respond as quickly as possible as start times are generally fluid. Please be patient if we don't contact you right away — and be prepared for a launch at any time. When we're ready to begin we will send an email with more information, if you register successfully.
Regards, Matt Motorola Feedback Network Motorola Owners' Forum"
We learned at Google I/O that the Motorola Xoom would be one of the first devices to receive the 4.1 Jelly Bean update and this might be the first sign of the Xoom getting it.
(Founder | Editor-in-Chief) - I am currently a student at the University of Nevada, Reno getting my degree in Computer Science.I have been fortunate to work with some brilliant people in the technology industry and plan to continue so for the rest of my life.I am currently using a Nexus 5, a Nexus 7 (2013), and a Nexus 10. Additionally, I am one of the first Glass Explorers with Google Glass and loving it!
Latest posts by Justin Duino (see all)